Ch
Pendoric Red N Smokin : "Jake"
                    W:1/12/2010
"Jake" is our newest youngster from two BISS winning parents "Cooper" BISS BIS Ch Pendoric Red N' Ragin & "Carina" BISS Ch Pendoric Fire Anythyme & he displays winning qualities from both parents.
He was Best Baby Puppy in Show ISC of NSW @ his first show & is now a Best Exhibit In Group, BOB & Challenge winner & Best Class in Group/Show  winner routinely.
We look forward to his maturing eagerly.
We are very pleased to announce that young "Jake" is now an Australian Champion @ 14 & 1/2 mths. Winning BOB over many BIS winners he is now starting to mature nicely.His two litter brothers "Cooper" "Pendoric Coopers Best" in NZ & "Josh" Aust Ch Pendoric Phenomenal in Qld are also winning well.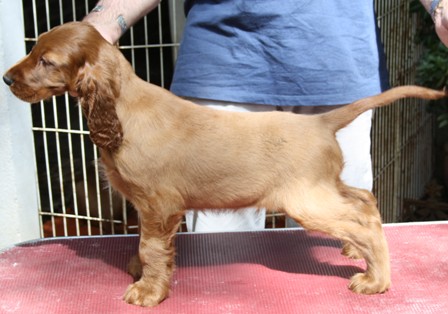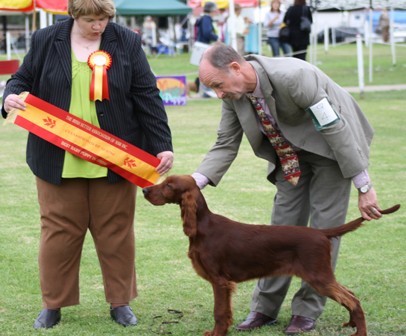 Winning Baby Puppy In Show ISC of NSW (A Pokorn )     
 Melbourne Royal Best Irish Setter Puppy 2011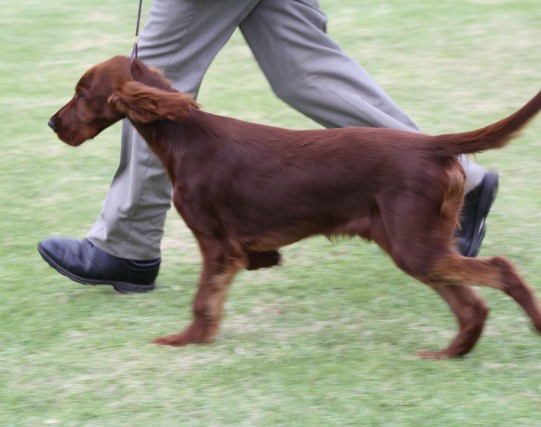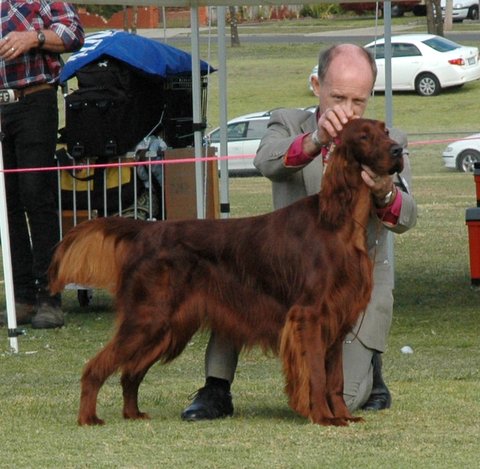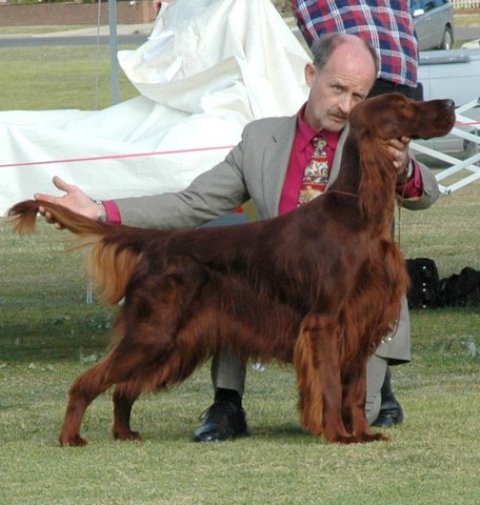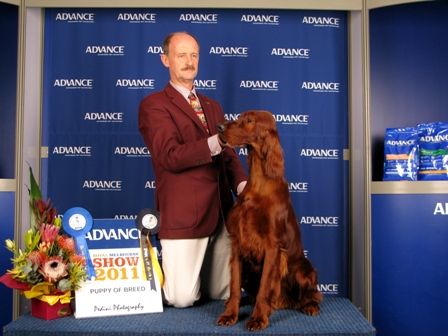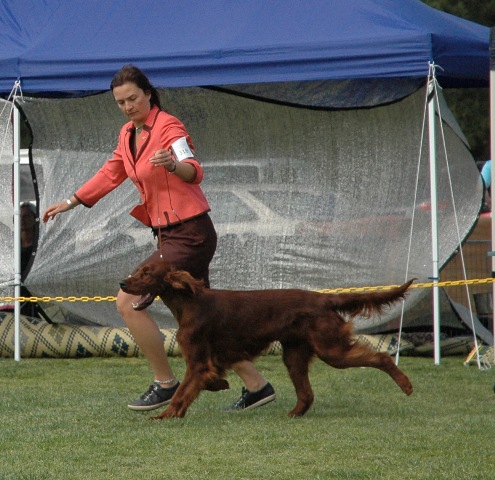 With Selena winning DCC @ Bulla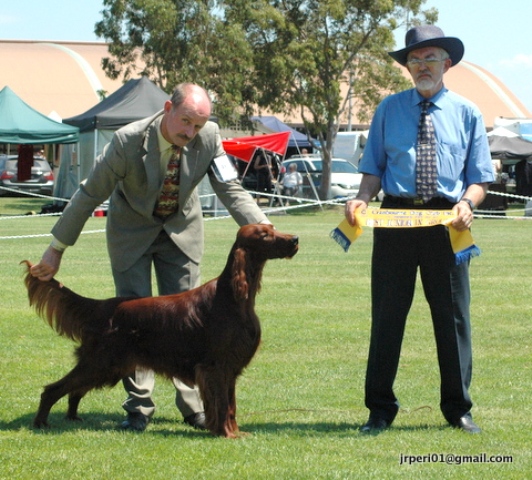 DCC,BOB & Junior In Group @ Cranbourne (Slovenian Judge)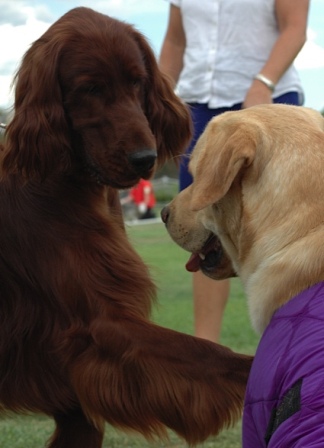 At the shows with a "friend"